ENDORSEMENT WITH SUHR GUITARS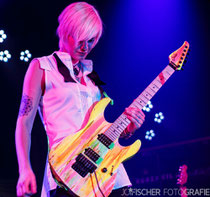 I am really happy to announce that I am officially endorsing Suhr Guitars now.
It's an honor to be playing THE (for me) best guitars in the world. Especially my Suhr 80's Shred and my new custom built 7- String model.

The future will be colorful.